The Best Deals of the Day for January 10, 2022
WW Membership
New year, new you
Get started on a healthier, more mindful path with help from the WW community—including 3 free months when you sign up for certain plans between 12/26/21 and 2/5/22.
EufyCam 2C Pro 2-Cam Kit
Watch your grass grow
An easy-to-use, nice-looking camera kit that produces sharp video and works well with HomeKit Secure Video.
Instant Solo Single-Serve Coffee Maker
Feeling lazy? Pop a pod in!
Includes a reusable pod that allows you to brew your favorite beans with the strength and speed of a Keurig-type device.
Select Nivea Products
Save Up to 20% on Skincare
Amazon is offering a Nivea Breathable Lightly Scented Lotion 3-Pack for just $20, as well as a Skin Firming Variety Pack that includes one lotion and one gel for $17.
TCL 75" 5-Series 4K TV
The future is now, old man
It has features like eARC, Dolby Vision, HDR10, Filmmaker Mode, and Auto Low-Latency Mode to drop input lag to near-zero.
Promoted Deal: WW 3-Month Membership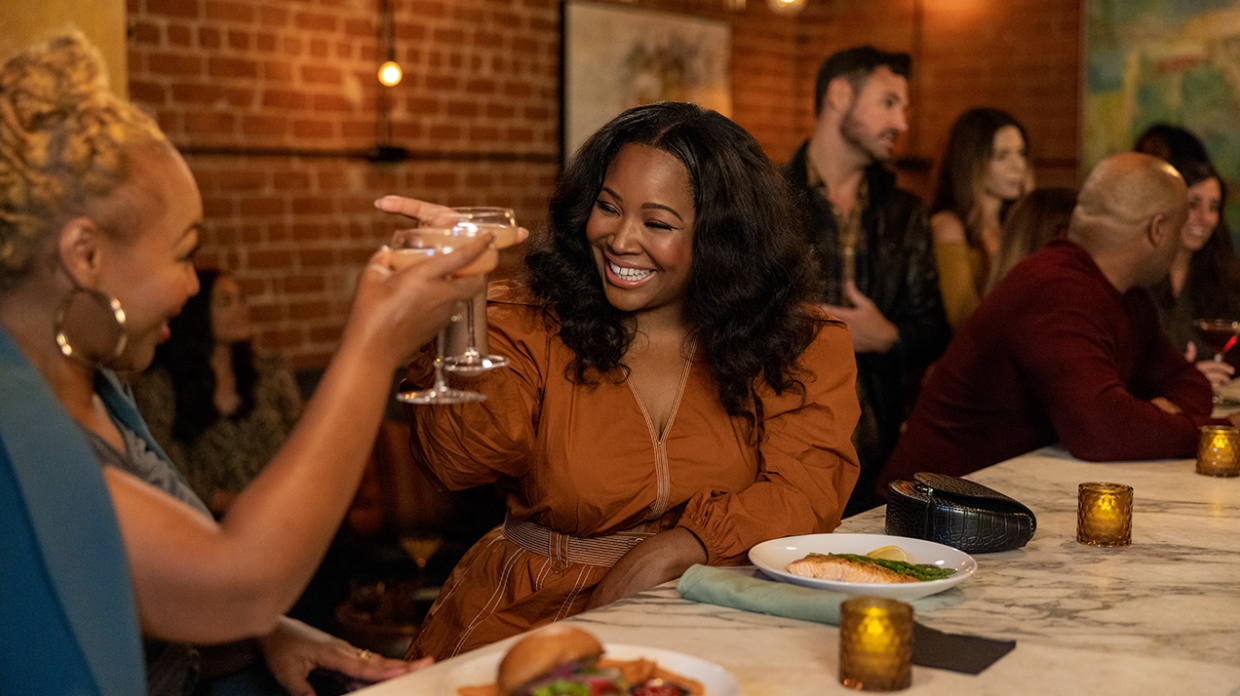 WW is a wellness company meant to help you achieve positive, lasting change. You might know WW by its previous name, Weight Watchers, but the program is so much more than weight loss. After all, the core of WW is sustainability. It's not a temporary fix; it's an investment in your long-term health. With multiple plans that can be customized to suit your individual goals and needs, WW's New PersonalPoints™ Program is here to help you kick off 2022 on a healthy note.
WW encourages healthier habits for real life. That's why WW's unique PersonalPoint Program is individualized to you. By looking at calories and complex nutrition data together, the system establishes a PersonalPoints Budget that makes sense for you, along with a ZeroPoint™ foods list customized to your favorite foods, which makes the experience not just more rewarding, but more likely to stick. Not every WW member likes the same foods, has the same goals, or has the same lifestyle, so no two PersonalPoints plans will look exactly alike.
More than anything else, WW wants to meet you where you are. Do you typically prefer to work at your own pace? You may want to explore the Digital plan. Designed for primarily self-guided journeys, the Digital program offers in-app food and activity trackers, on-demand workouts, over 10,000 recipes, and more. That's in addition to the community support and 24/7 live coaching. If you need a little boost to keep you on track, Digital 360 offers everything that comes with a Digital plan and is topped off with live demos (cooking and fitness!) as well as specialized WW coaches.
If you sign up for one of WW's signature plans between January 1 and February 5, 2022, you'll receive 3 additional months to the program of your choice for free. That's 3 extra months of your personalized wellness journey designed to suit your needs.
EufyCam 2C Pro 2-Cam Kit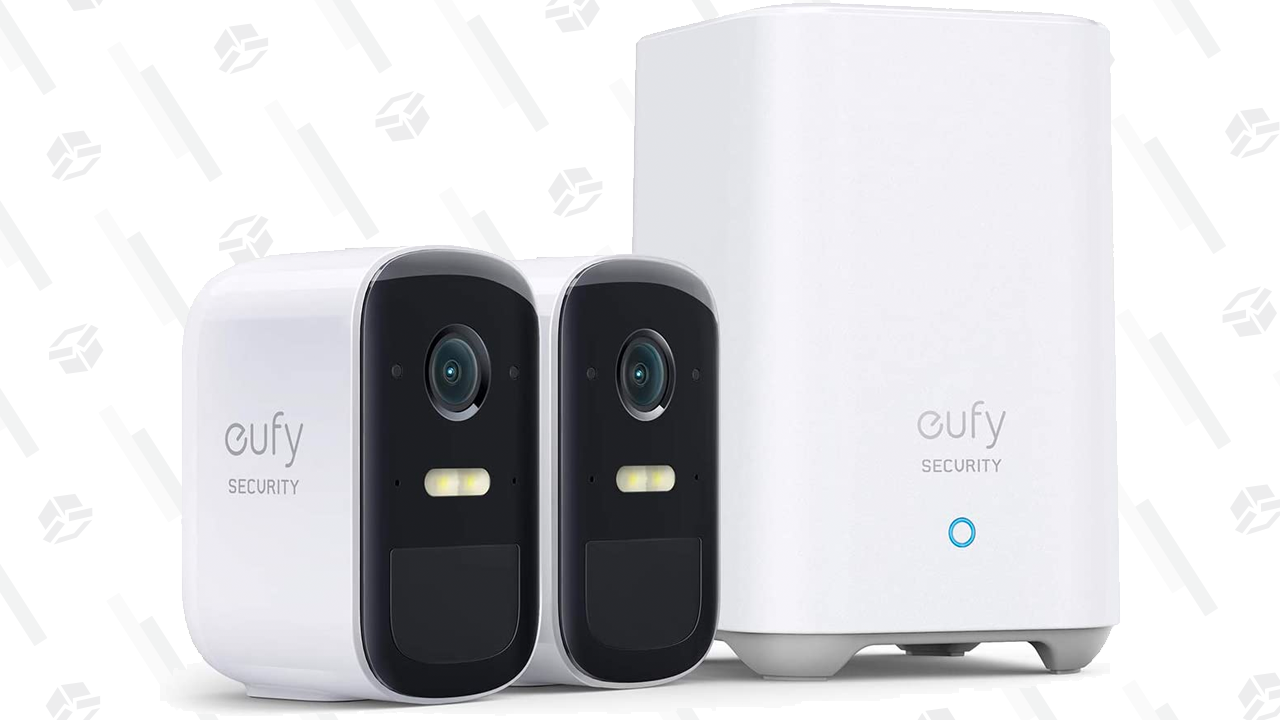 Outdoor smart security cams vary wildly in price and quality, and it's hard to know which one to pick, if you're just getting into it. Do you want something that's basically disposable that will give you cruddy picture and no features but costs less than Smash Bros. Ultimate on sale? Or do you want a detailed image, lots of features, and integration with all the major smart home assistants? If it's the latter, you probably want something like the EufyCam 2C Pro 2-cam kit, which is on sale right now for $60 off at Amazon. It's the perfect thing to watch your grass grow with or, I don't know, get alerted about trespassers or packages.
Instant Solo Coffee Maker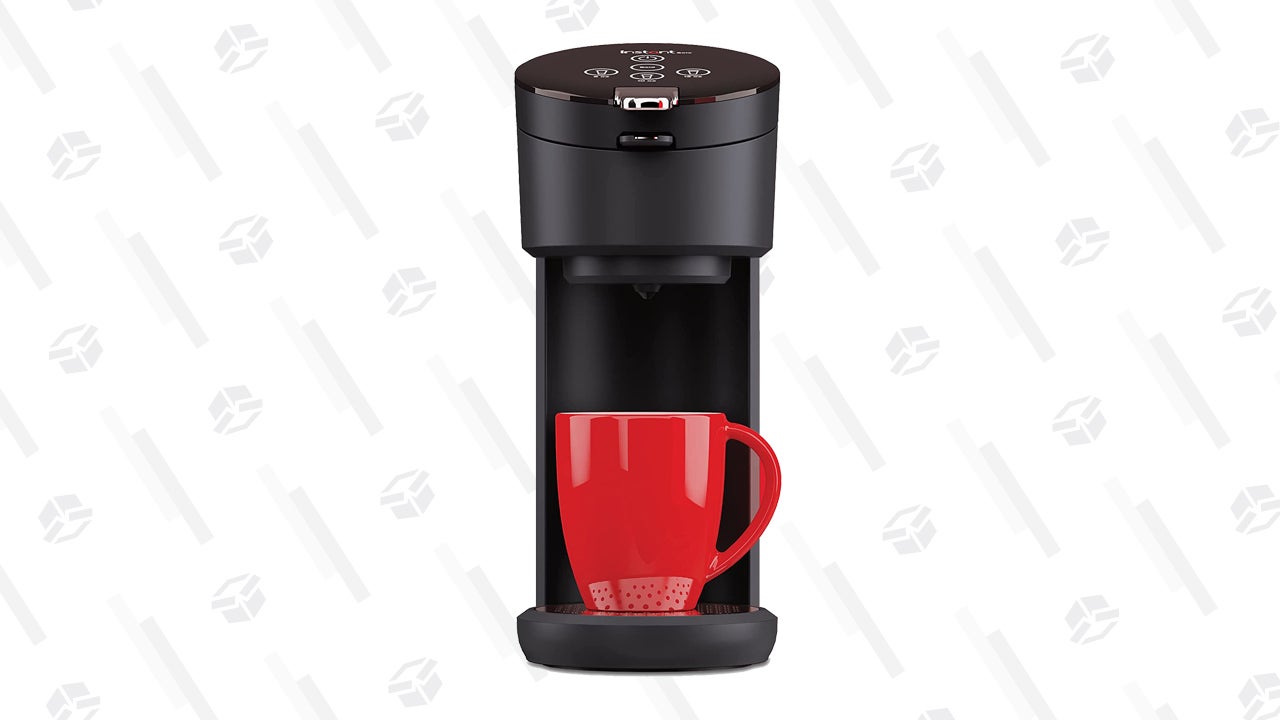 Do you like your classic filtered coffee, but wish you could have it even faster? The good folks at Instant Pot heard you, and they're here for you. The Instant Solo Single-Serve Coffee Maker is 20% off at Amazon, which brings the one-cup whiz down to just $80. This device includes a reusable pod that allows you to brew your favorite beans with the strength and speed of a Keurig-type machine. (It's compatible with regular K-Cups too.) If you've ever used something from Instant Pot, you're probably surprised at how well it works—I myself can attest to this—so I'm inclined to believe the line that the Instant Solo offers a "unique brewing process" that can "extract more flavor, aroma and body from your favorite ground coffee" than just filtering it as usual. And if you're lazy, you can just pop a pod in. No judgment! Mornings are hard for everyone.

Nivea Skincare Products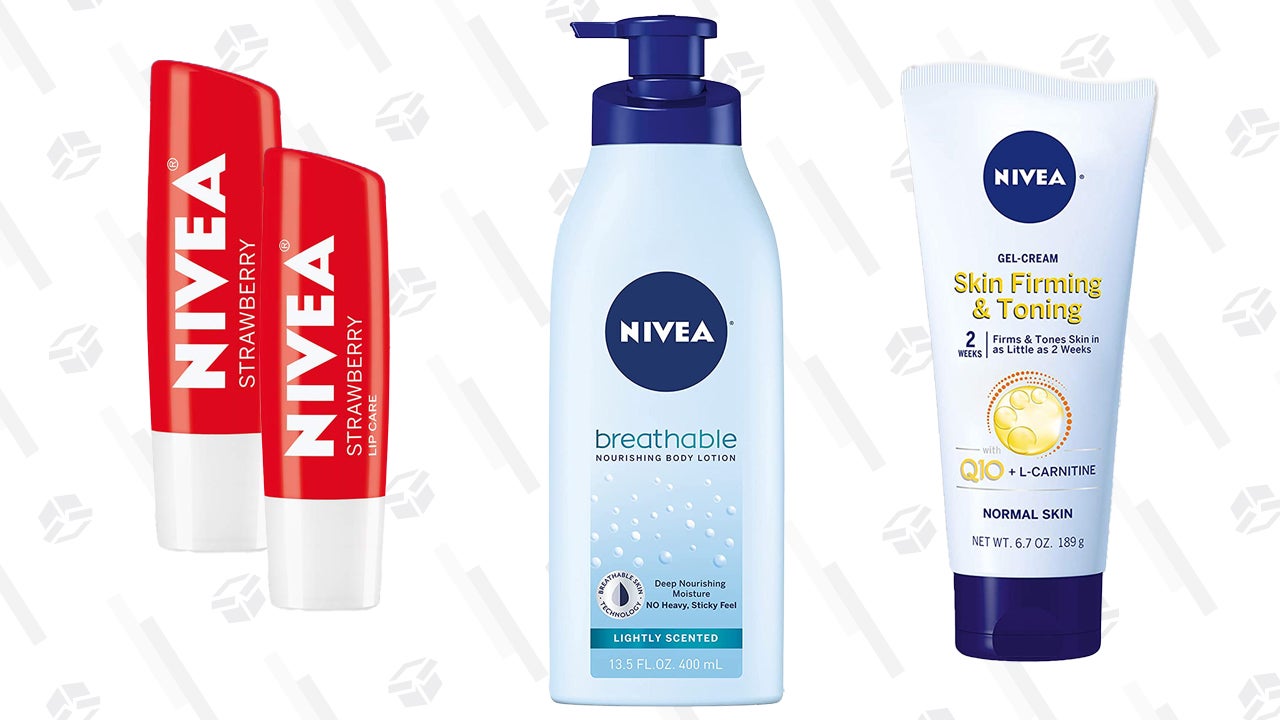 Here in the Northern Hemisphere, we're approaching what would be known as the dog days of winter, were the dog days of summer not so named for their occurring when Sirius, the dog star, reaches its heliacal peak. Why Sirius is known as the dog star is a history for another deal. This lede really got away from me, so I'll just say that right now, you could be fighting winter dryness with up to 20% off select Nivea products at Amazon. Amazon is offering a Nivea Breathable Lightly Scented Lotion 3-Pack for just $20, as well as a Skin Firming Variety Pack that includes one lotion and one gel for $17. If you're all set on creams, you may want to load up on their lip balm sales; a 4-pack of strawberry is down to just $9, and that's not the only flavor on offer. Folks, go get smooth. You've earned it.

TCL 75" 5-Series 4K TV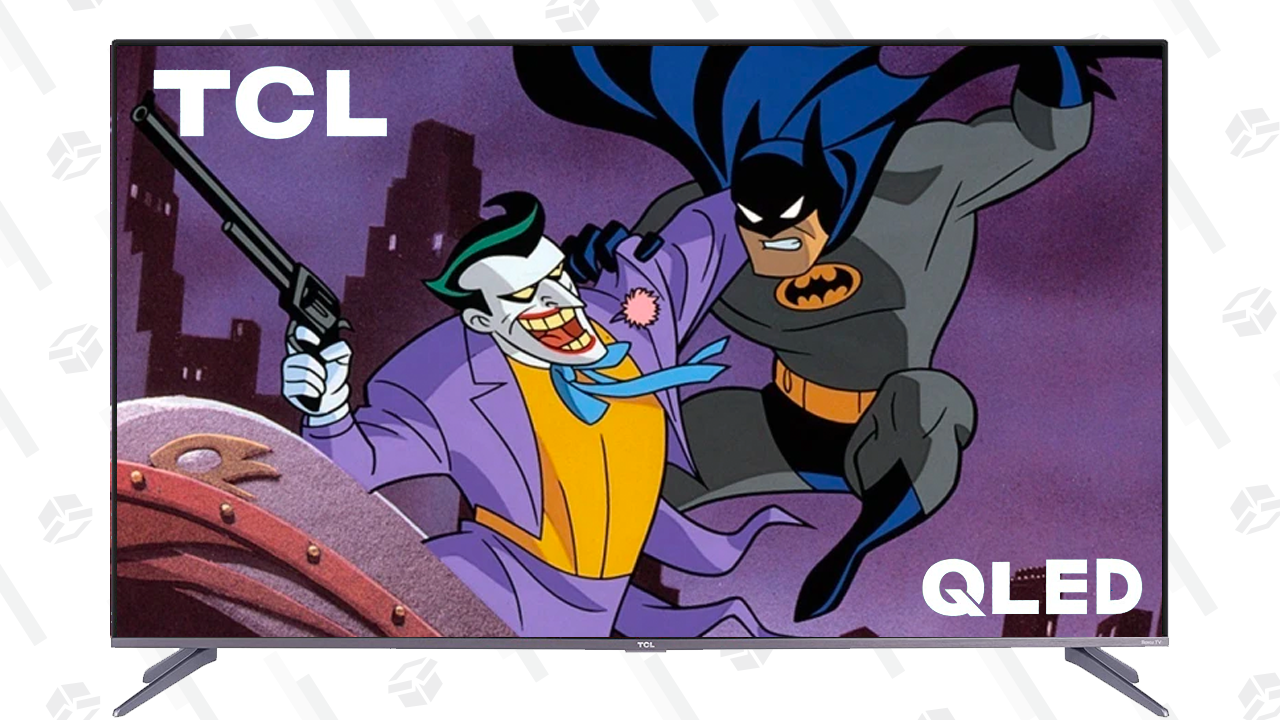 Take advantage of the steady pace of manufacturing process improvements and get a massive, 75" TCL 4K TV for just $1,000 at Amazon. It has features like eARC, Dolby Vision, HDR10, Filmmaker Mode, and Auto Low-Latency Mode to drop input lag to near-zero. It's a native 60Hz display, so you won't be getting that silky-smooth 120Hz refresh rate, but that's pretty hard to come by in this size and price range. If you like motion-smoothing, we might not get along at a party, but you'll be happy to know that the TV supports a 240Hz-simulating motion-smoothing mode.
Ratchet & Clank: Rift Apart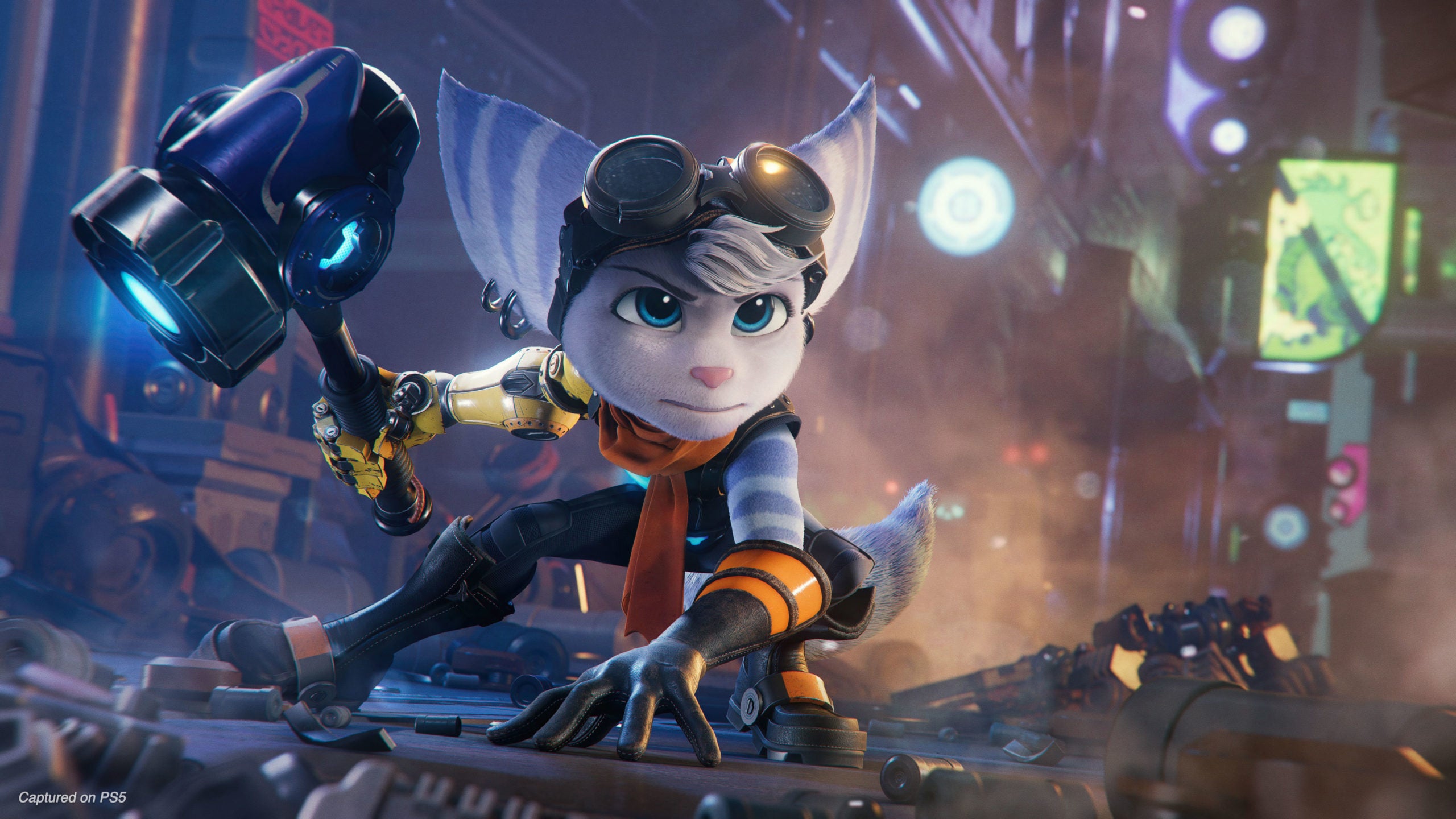 If you're looking for the next big PS5 game to get excited about, Ratchet & Clank: Rift Apart is here. With this game having released in June, Psychonauts having released in August, and the Crash Bandicoot and Spyro remasters of the last few years, 3D platformers of the early-mid 2000s are back in full swing, baby. If you're looking to save some money on it, considering that next-gen games are $70, you can pick it up from Amazon and save a little cash for just $50. This is the lowest we've seen it so far so if you've been patiently waiting for the price to go down, now might be a good time to dip in.

Animal Crossing New Horizons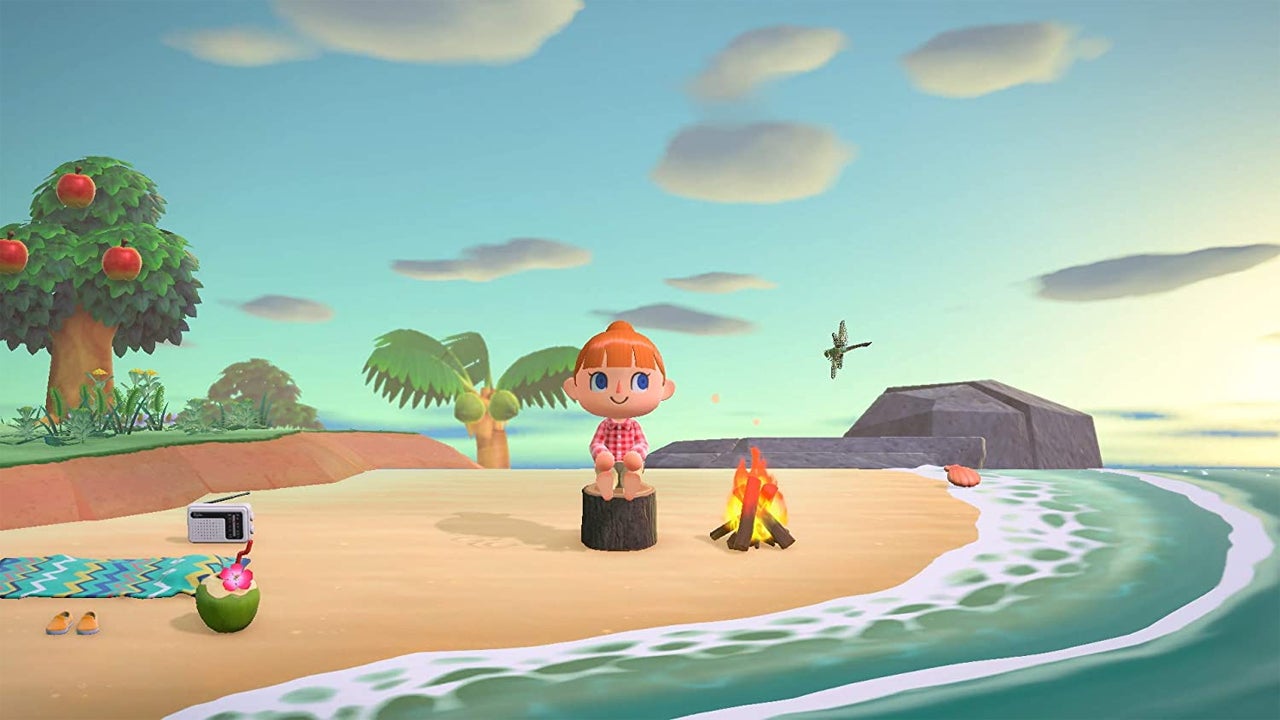 Here at Kinja, we bring you all kinds of deals. Many of which are fun accessories with a nice Animal Crossing coat of paint. We've written to you about Animal Crossing controllers, the Animal Crossing soundtrack, Animal Crossing backpacks, Tom Nook hats and plushes, and so much more.

But here it is—the actual dang game it's all based on is having a sale. If you missed out on what was the Animal Crossing New Horizons craze which genuinely helped a lot of people out through a difficult time early in lockdown, you're in luck because really it is a single-player game at its core. Even if you won't know anyone else playing, you can pick this up now for $45 and easily be able to sink 100+ hours into this wonderful island escape. Plus the latest DLC expansion just dropped packing in all sorts of new content. And then maybe after you get through all that, you'll want a hat too.
Folding Table & Chair Set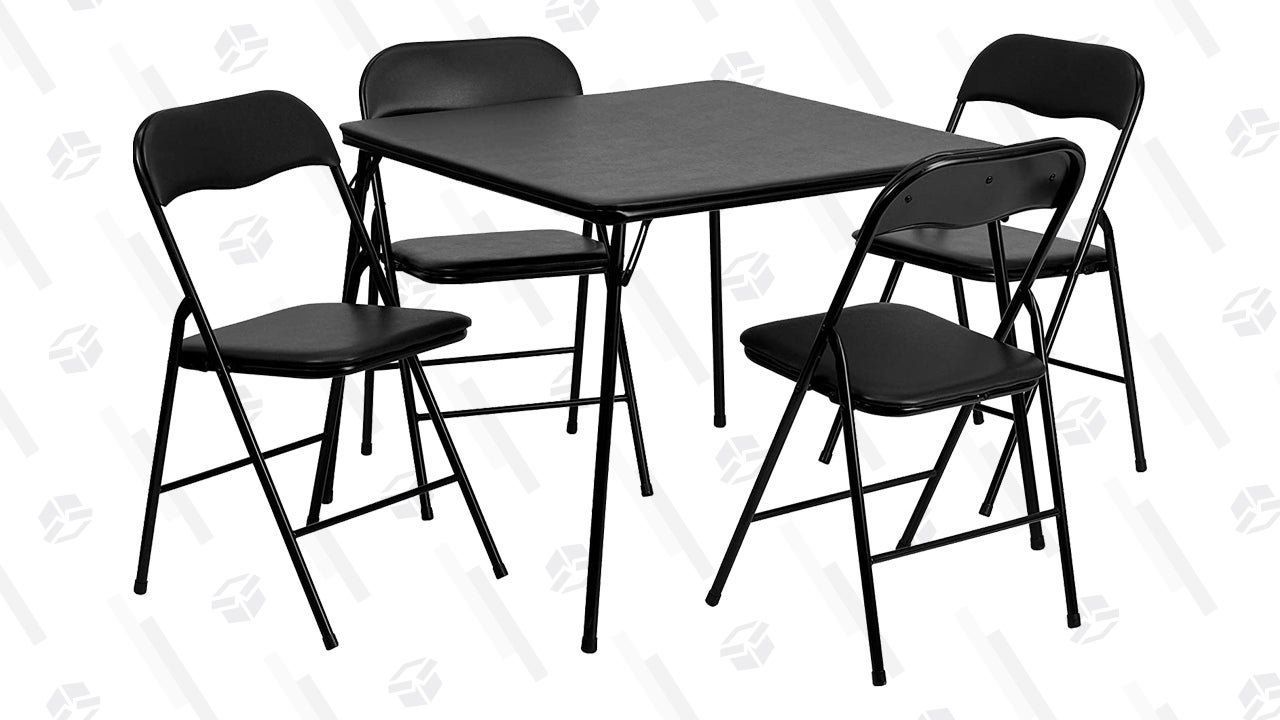 When was the last time you upgraded your game night set? Thought so. On the bright side, I have the perfect thing for you and your pals, since the Flash Furniture 5-Piece Folding Card Table & Chair Set is $98 at Amazon. That's a portable, take-anywhere, pick-up-and-throw-at-someone-to-do-wrestling-pranks-with set for 43% off, and it's in black, so it'll match with everything. You'll save $75 on furniture, and then make twice that much back by convincing your friends that really, you had no idea that was the high hand or would kill their entire party, honest. Also you can easily move it to a basement, garage, or front porch depending on the weather, which is a bonus.

Brita Sale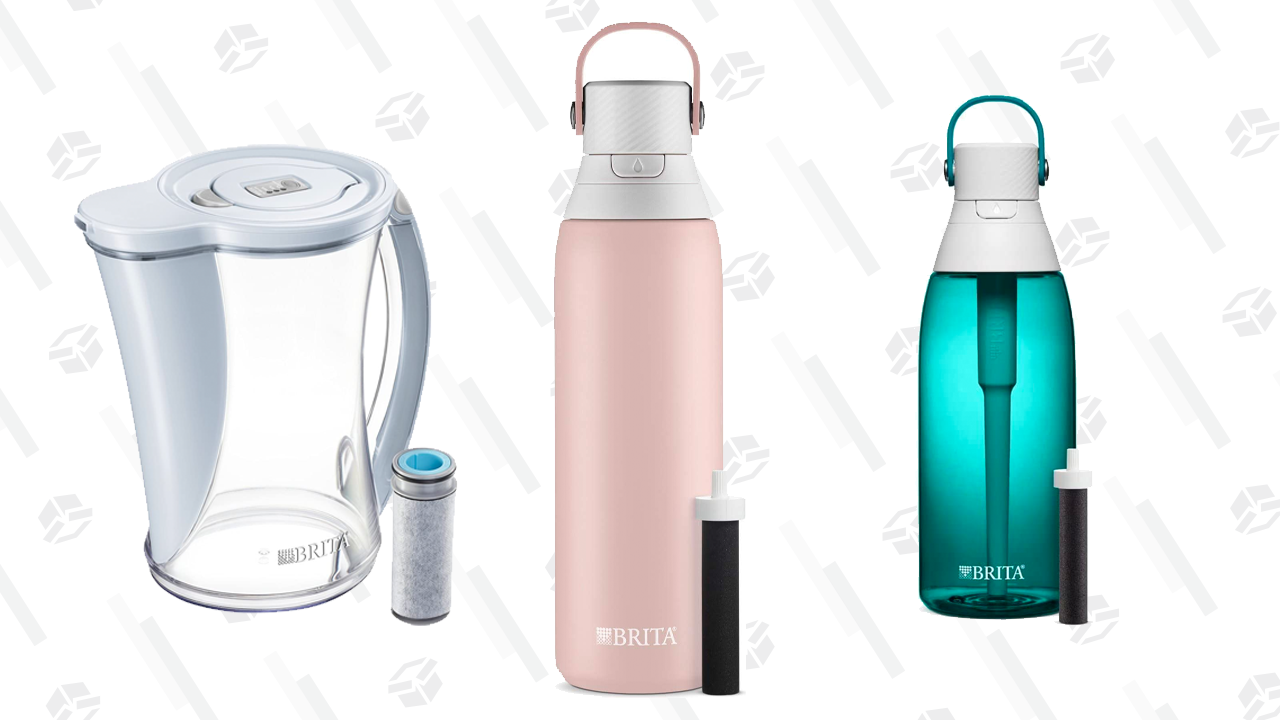 Your local leaders may have chosen to prioritize their own personal enrichment over your water safety, or maybe they're just inept, but that doesn't mean you have to drink heavy metals like lead, slowly reducing your brain to a quavering jelly! Brita has a few different options to deal with this particular symptom of late stage capitalism, and they're on sale at Amazon right now for up to 46% off. These include a rose-colored 20oz stainless water filter bottle for $15 (usually it's $27), a $5 off 36oz plastic water filter bottle for $20, and a $31 12-cup pitcher, discounted by $31.

Hanes Sweatpants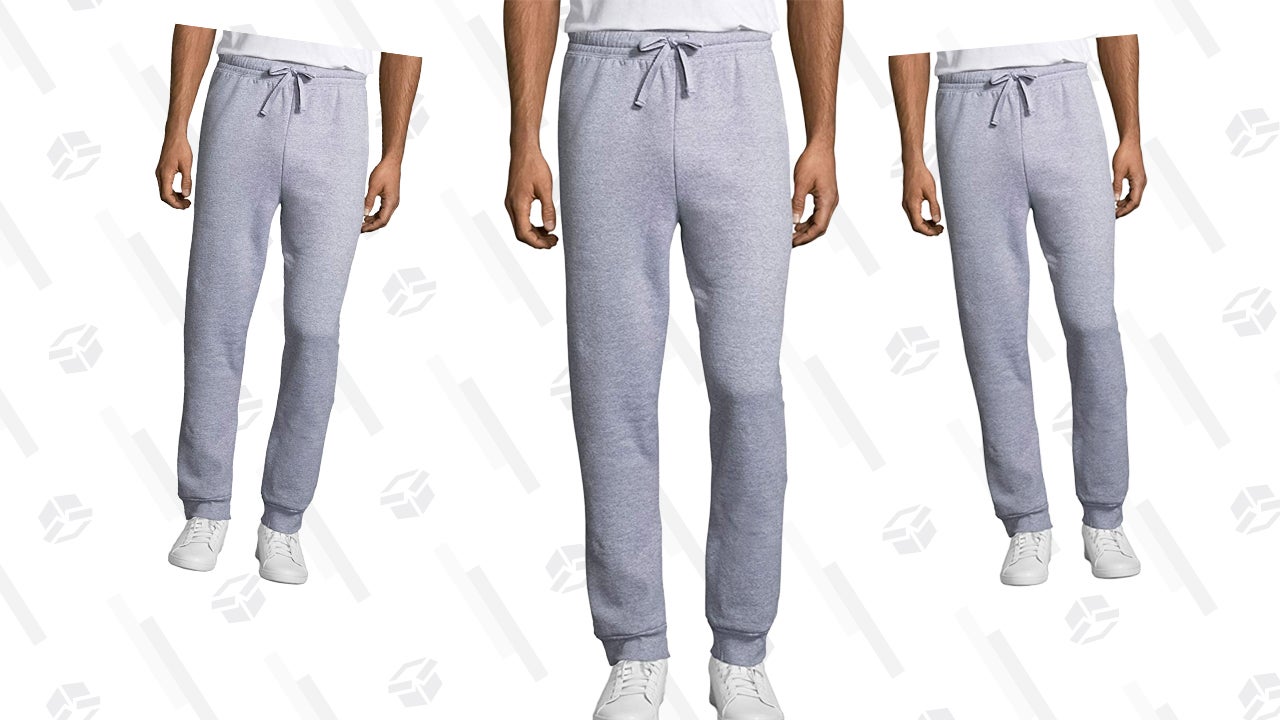 No, this is not some kind of cognitive test. You don't need to wait to eat a marshmallow or answer Kinja's riddles three before accessing this deal. You can truly pick up a pair of Hanes Men's Jogger Sweatpants at Amazon for as low as $13 right now. I repeat, there is a pair of large men's grey (sorry, "light steel") everyday sweats with pockets that you can get for $13 today. That's 50% off the usual price. You can also click around to find additional colors and sizes that may be on sale, as there are definitely more discounts than this, and I would like to apologize for a previous edition of this post that suggested that these sweatpants were available for $5, since they were at publishing time. But they're still worth it. I live in the undisputed sweatpants capital of America, so I would know.

Men's Slippers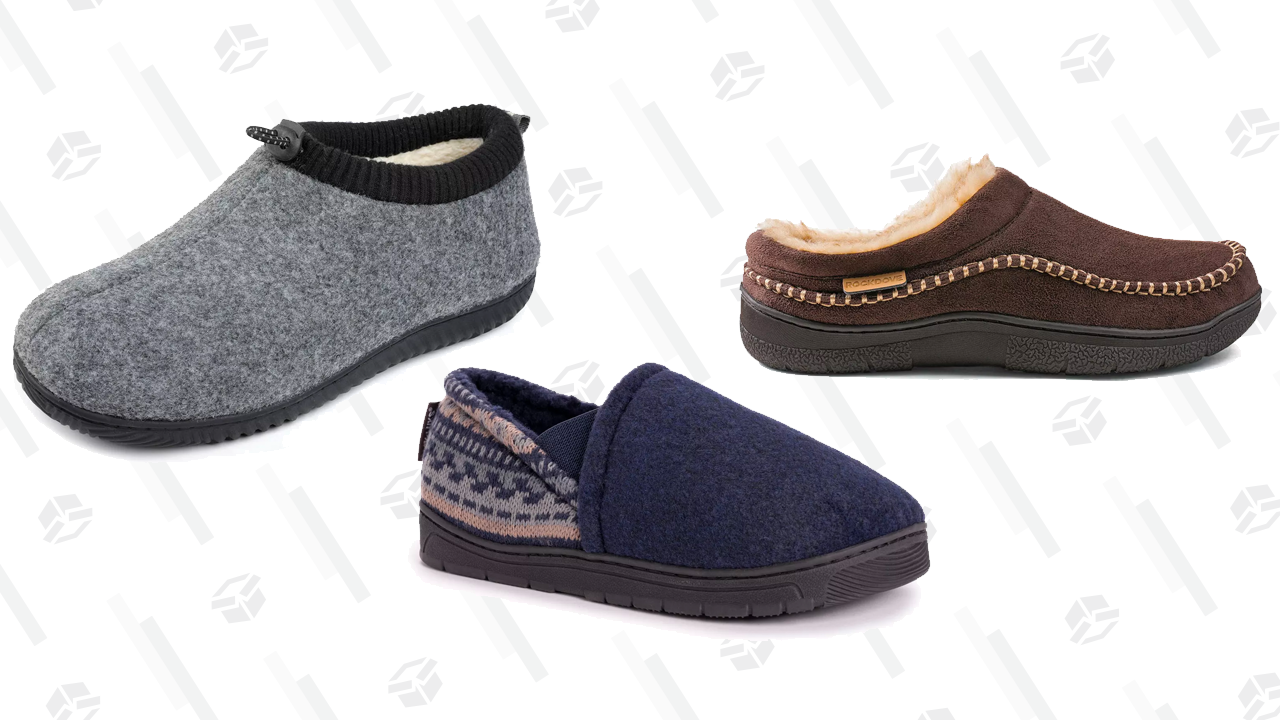 It's winter again, and unfortunately for your icy extremities, climate change just hasn't yet obliterated the frigid temperatures that accompany the season (you know better than to believe in the empirically-verifiable, gradual warming of our planet though—snowballs still exist!) Lucky you, Target has a bunch of cozy men's slippers on sale right now! If you're looking for a new pair of soft, warm slippers to stick your feet into, they'll sell you booties like this 50% off set from RockDove for $20. The word "booties" make you uncomfortable? Pick up a set of Muk Luks Kristof slippers for $20—a 44% discount! If you wanna get real luxurious, pick up these microsuede, faux wool-lined clogs from RockDove for 40% off, at $22.
WD Black 1TB SSD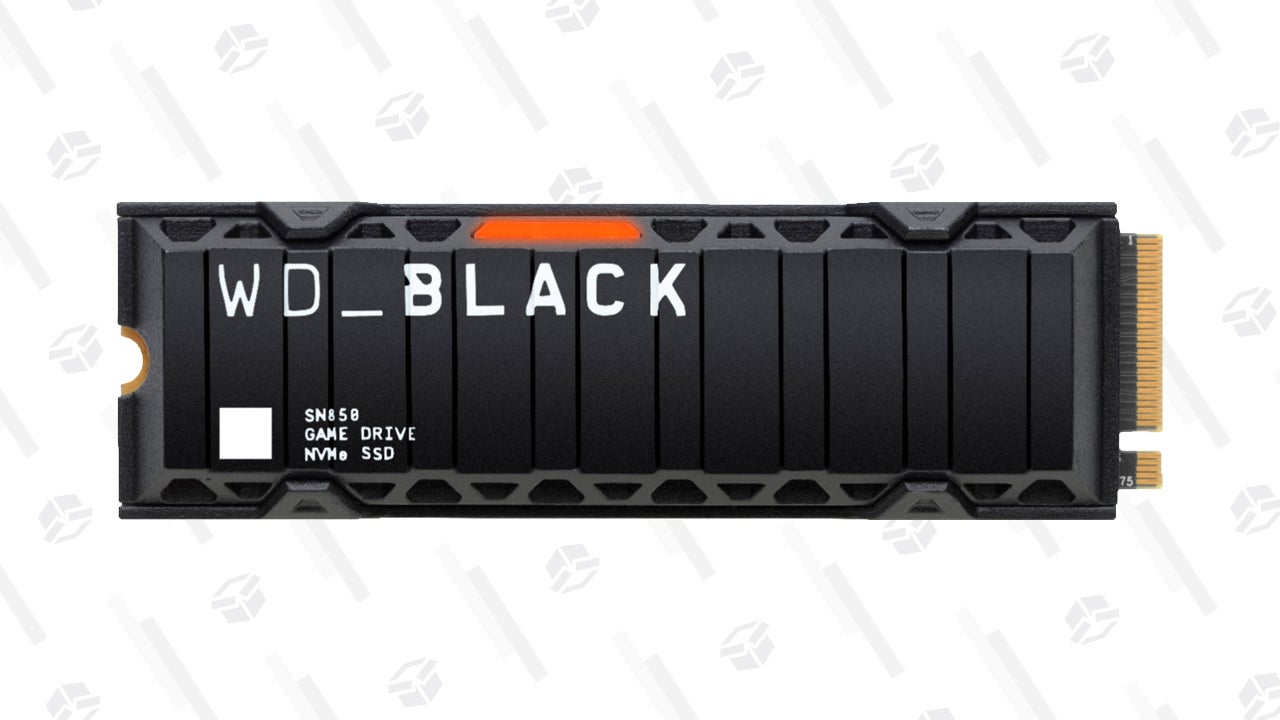 The PlayStation 5 comes with an 875GB SSD. At first glance, that may sound like a lot. But after factoring in the system software, you're looking at about 667.2GB of usable space. Then when you consider Call of Duty games are coming in at over 100GB a pop, that SSD is going to fill up fast. Thankfully, the internal storage can be expanded with SSDs available from third parties. WD_BLACK is having a sale at the moment on their SN850 solid-state drives. You can currently get a 1TB SSD for $220. Now you'll maybe even be able to house both Call of Duty: Vanguard and Battlefield 2042.

Hastar Straightening Brush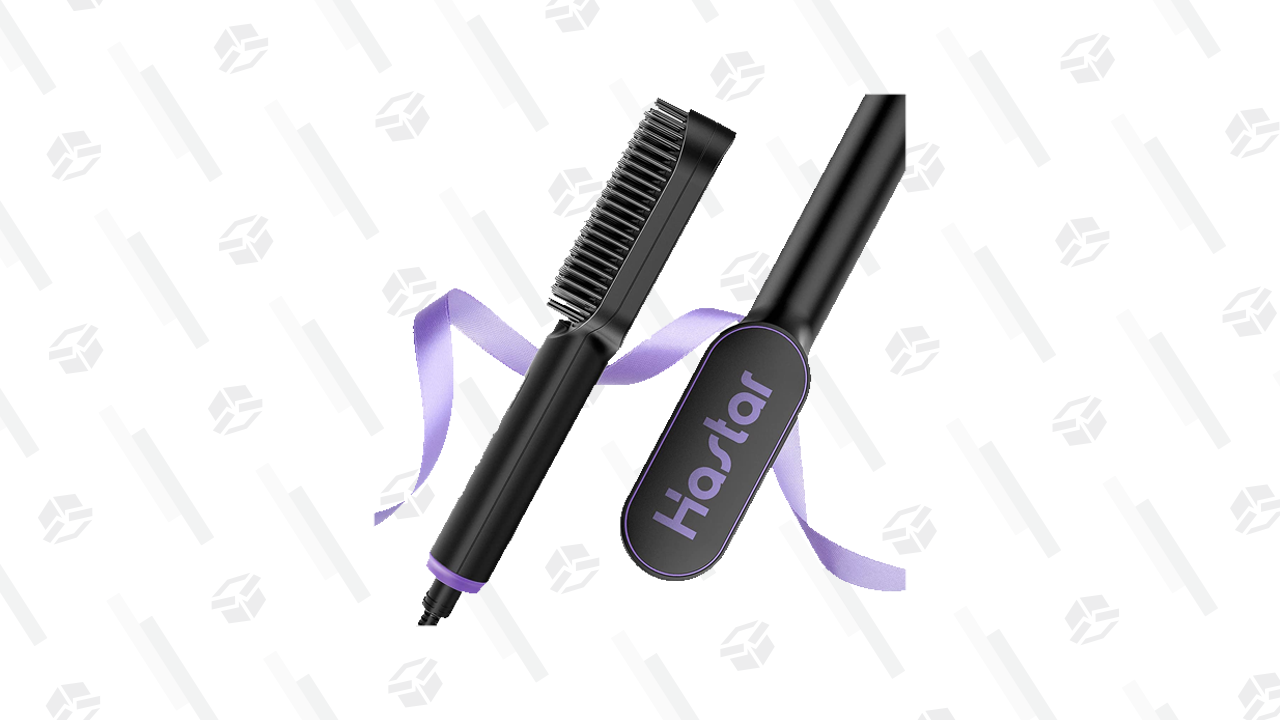 Y'all, I'm a complete convert. When Hastar offered me a sample of its negative ion hair straightening brush, I figured I'd receive a hair dryer-straightener combo, which always works well on my hair but leaves me with a lot of fluff and dry hair for days. But what I received was so much better. I honestly may never use a flat iron again, and with our exclusive discount code, you don't have to either! Our readers can take an extra 20% off of this (already discounted) hair straightener, so you can snag this high-quality straightening brush for just $30 through this week. Our code 201NV76X expires on 1/14/2021, so act fast!
Far Cry 6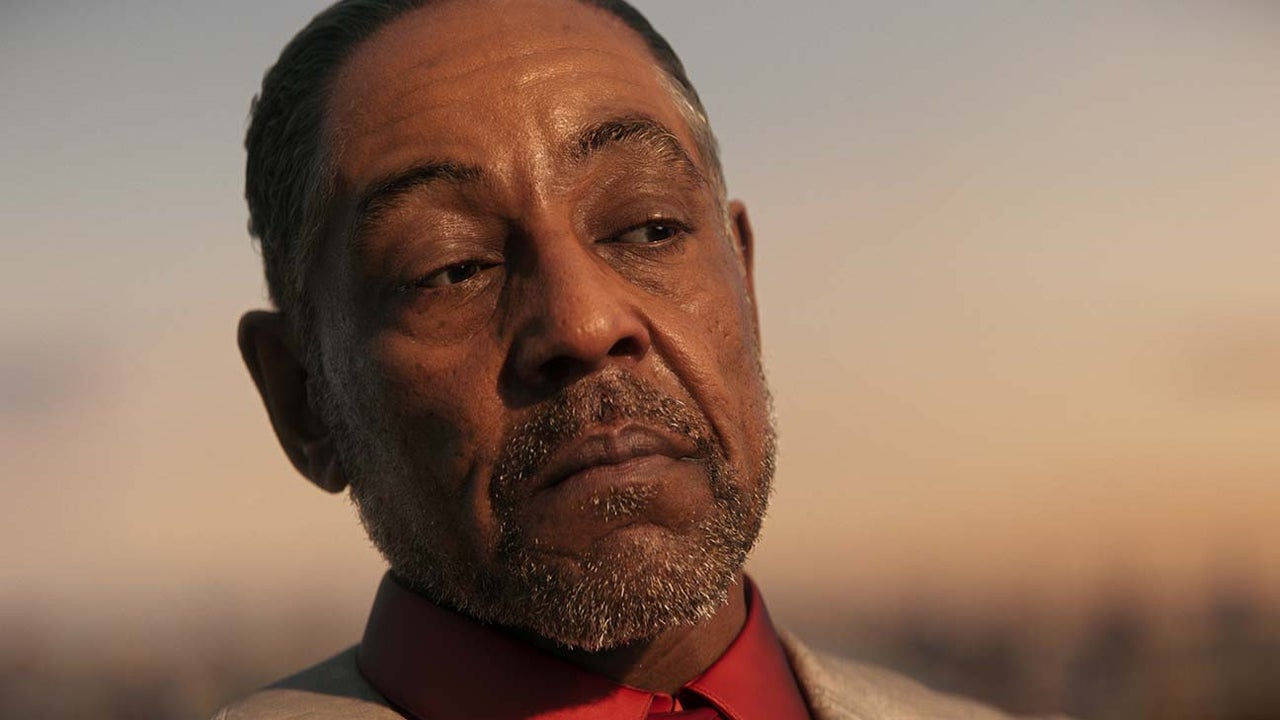 Ubisoft's latest open-world sandbox is here, upping the anty once again by casting Giancarlo Esposito as the entry's villain, Antón Castillo. This is now the second actor of the Breaking Bad Universe to show off his evil chops in the series as Michael Mando provided the voice and look of Far Cry 2's Vaas, then went on to join Breaking Bad spinoff, Better Call Saul as Nacho. Anyway, I've yet to play any of the Far Cry games so pretty much all I know here is Giancarlo Esposito. And that seems to be exactly what the marketing department is going for. My mom saw the commercial and thought he was starring in a new movie coming out. The game is out now and Amazon has the game for $40 off.


Hamilton Beach Air Fryer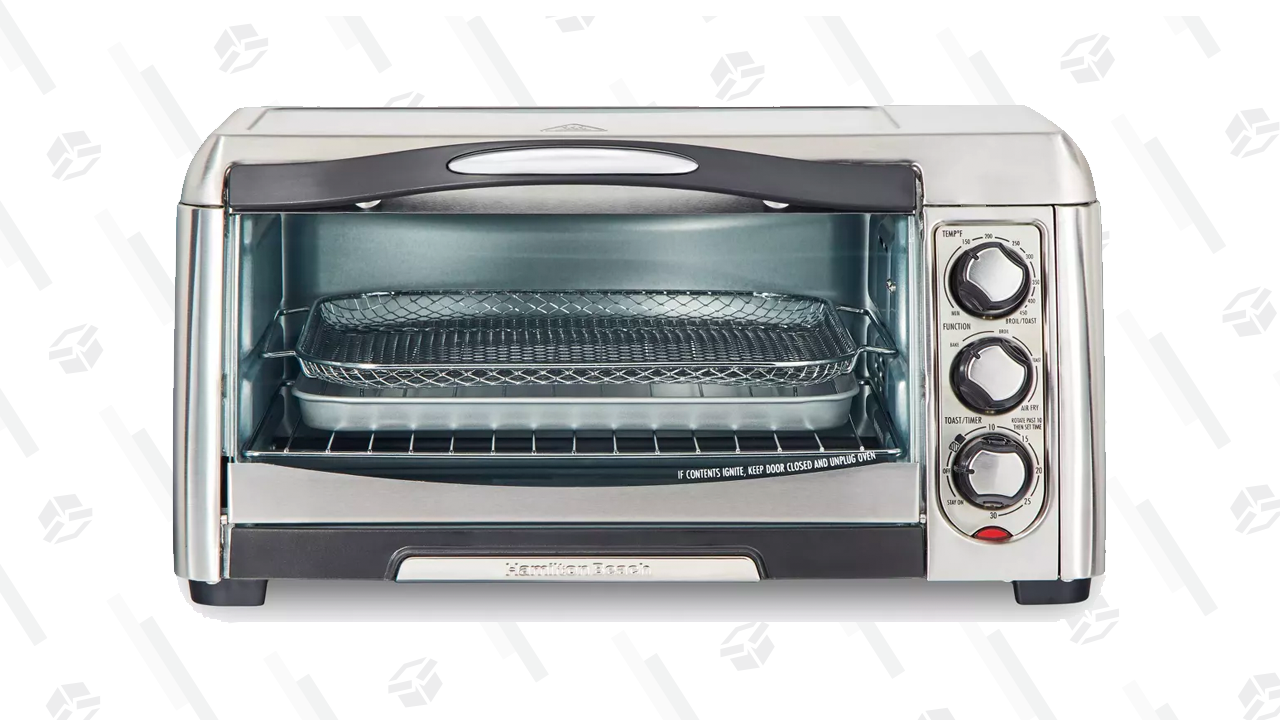 Here's an air fryer from Hamilton Beach, on sale for 29% off at $60. After my trusty Black and Decker toaster oven—which apparently looked like this when it was new—finally bit it, I started looking for a new one, and I'm pretty sure I'm going to buy that one. It's roomy while not being too big, it air fries, toasts 6 slices of bread, which is just luxurious, and it even has a 30 minute timer with auto shutoff, which is very fancy to me, a person who has been using a toaster oven from I think the '90s. Benefit from my search! Buy a toaster oven for cheaper, and experience the wonder of reheating food in something other than a microwave!

FlexStride Pedal Exerciser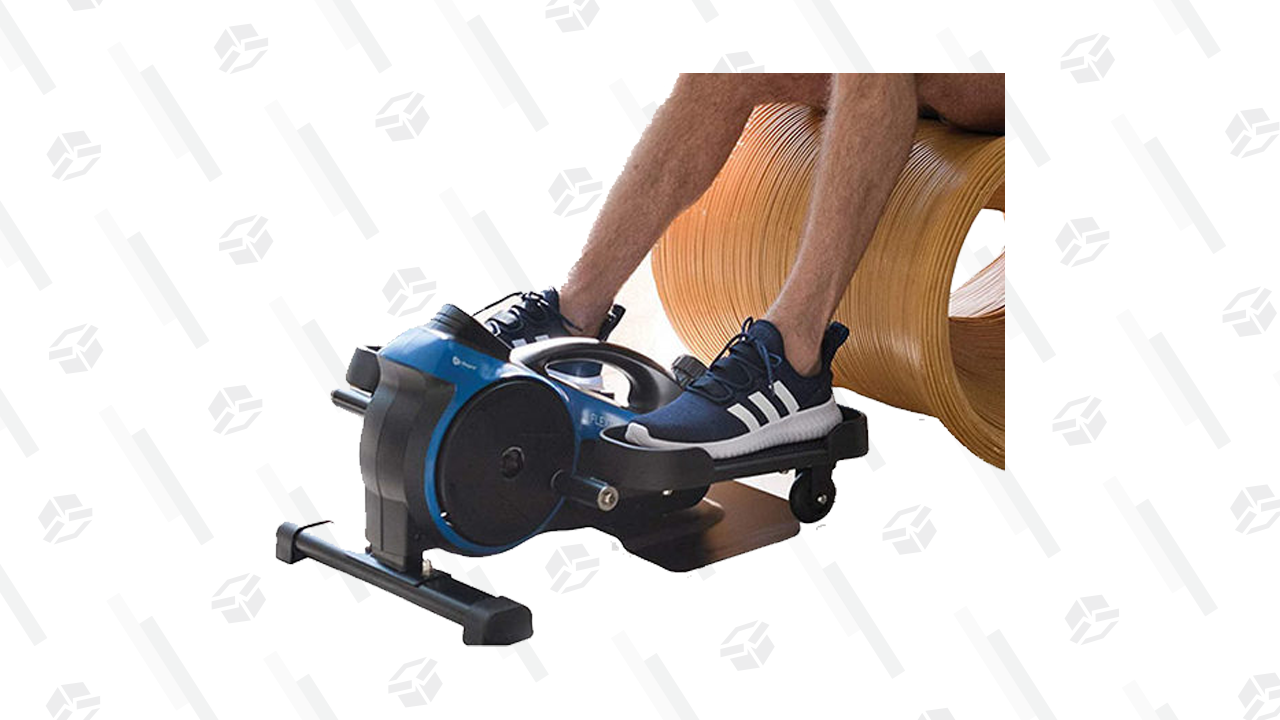 Ever found yourself jealous of people who can sit down and work out at the same time? Throw that jealousy out the door—with the FlexStride pedal exerciser, you can pedal while sitting at your kitchen table, desk, or even in the car. Wait, no, not in the car. This pedal machine comes with eight resistance levels, which you can set using the easy-to-read LCD screen. It even comes with a handle on the side so you can easily bring it into the office every day if you can't bear to part with it in the evenings. Save $80 on StackSocial today.

Licensed SanDisk MicroSDXC 128GB Card for Nintendo Switch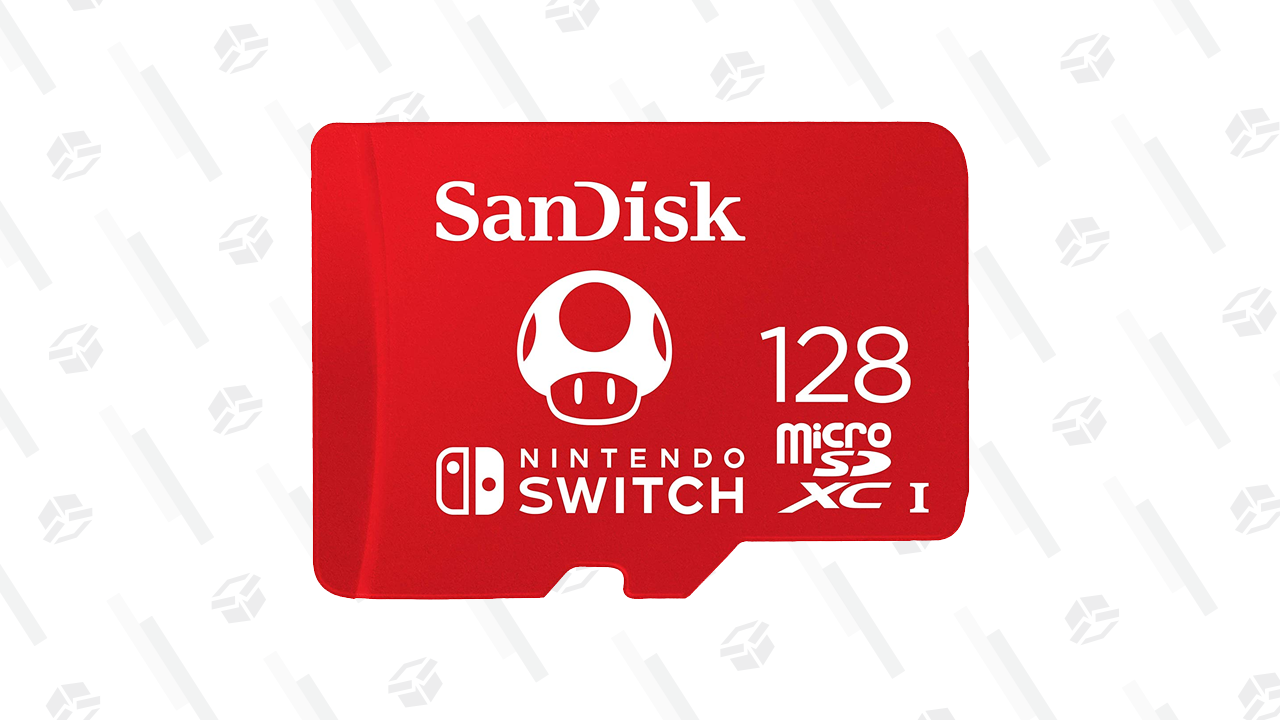 If you haven't upgraded your Nintendo Switch or Switch Lite storage yet, it's time. Lucky for you, Nintendo has worked with SanDisk to create licensed microSDXC cards with cute Nintendo-themed designs. But don't get up in arms about how you'll never see that little mushroom guy because it'll be in your Switch—this thing is also set up for the ideal read speeds for your Switch so you don't have issues with loading or saving times. I have a 128 GB microSD for my Switch, and it means I never have to worry about how much space I have left for new downloads. I can easily let friends start their own save files so they can watch the openings to my favorite indies, and I have tons of games downloaded (and storage to spare). Save $14 today.

Grillman Grill Covers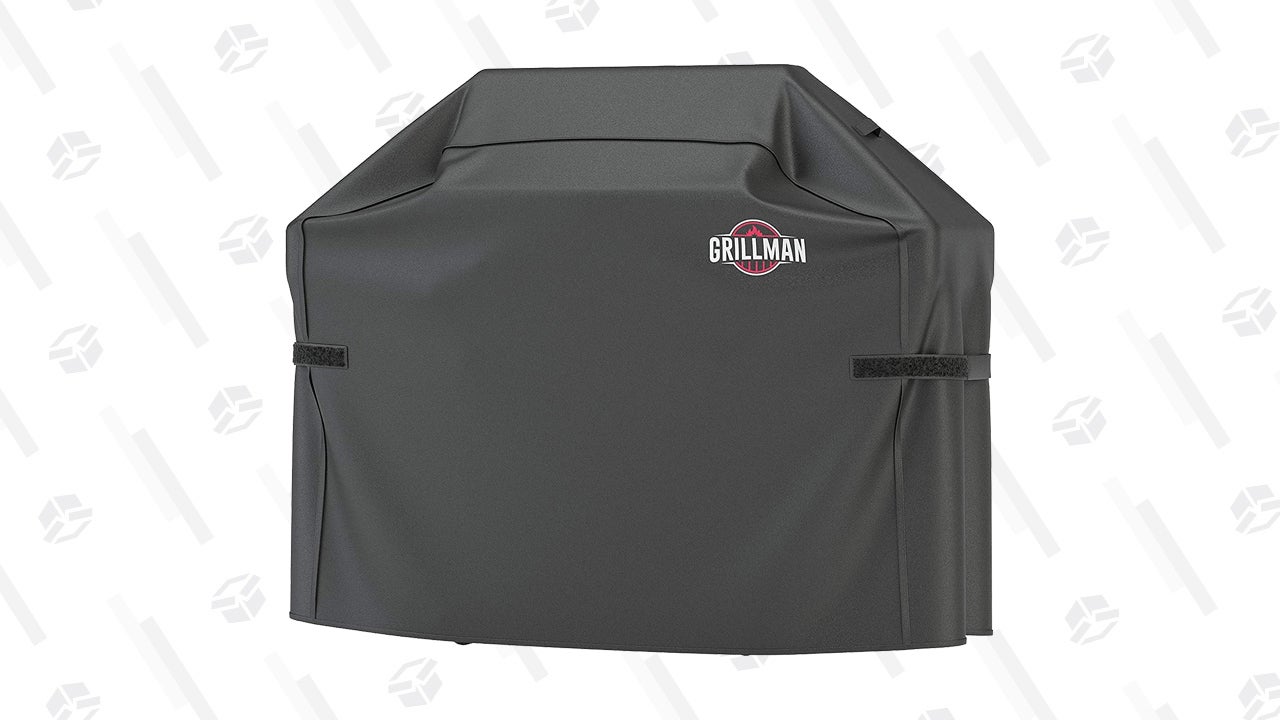 Your grill takes care of you, so you better take care of your grill or it will give up on you. The Grillman grill covers have you covered as well as your grill. These covers provide a secure fit and are wind-resistant. These covers are going nowhere due to the fabric hook and loops straps. Tighten them up for a snug fit during the most extreme weather conditions. The covers are easy to clean and waterproof. All you do is spray it down and let it dry out in the sun. Keep the good meals coming for years to come and save up to 32% on your grill cover today. There are a bunch of sizes and colors available to choose from.

Snuggle-Pedic Full Body Pillow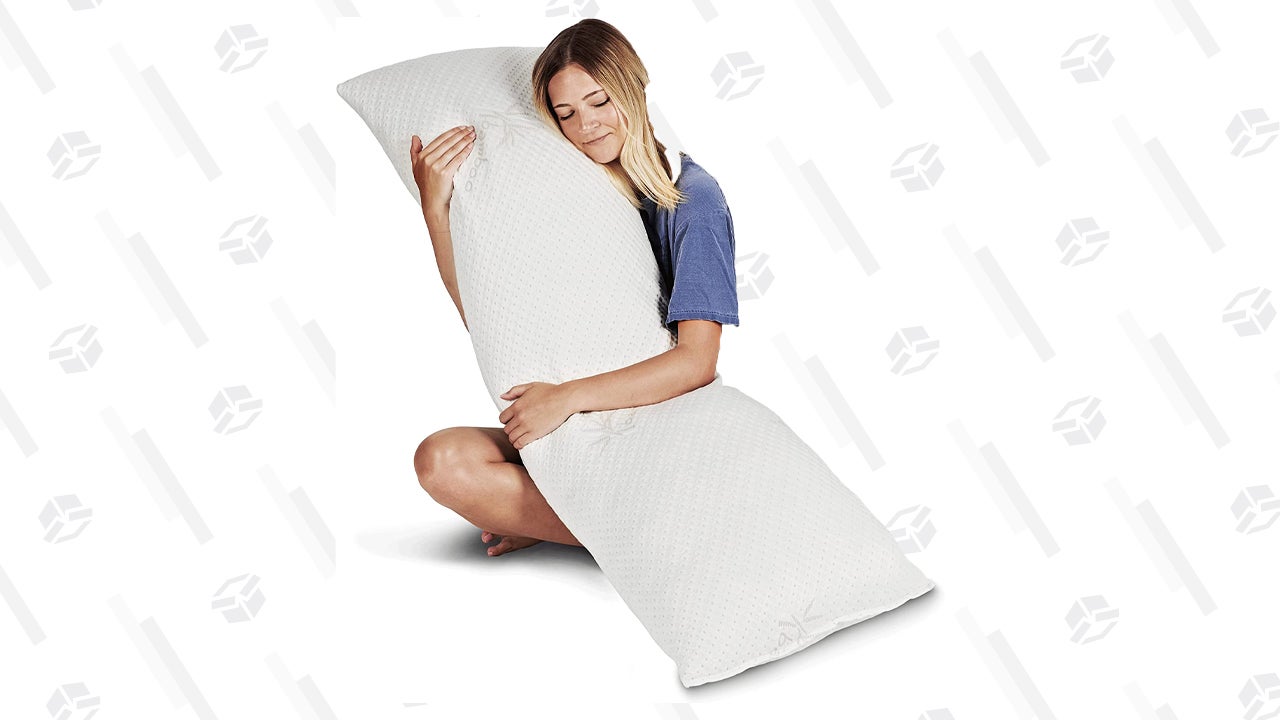 A full body pillow can be a lot of things, like a a therapeutic sleep aid for those with back pain, or maybe a boyfriend, if you draw a happy face on it and name it Dave. Whatever you may need it for, the Snuggle-Pedic Full Body Pillow is down to $45 at Amazon right now. Jokes aside, this hypoallergenic memory foam pillow is machine washable (yes, you should be washing your entire pillow) and offers firm support for side sleepers. It's normally $70, but it's marked down by 14% already. Clip the coupon underneath to save an additional 25%. You'll sleep better, cuddle more, and don't have to answer anyone's questions about why you drew a Sharpie face on it.

TurboTax 2021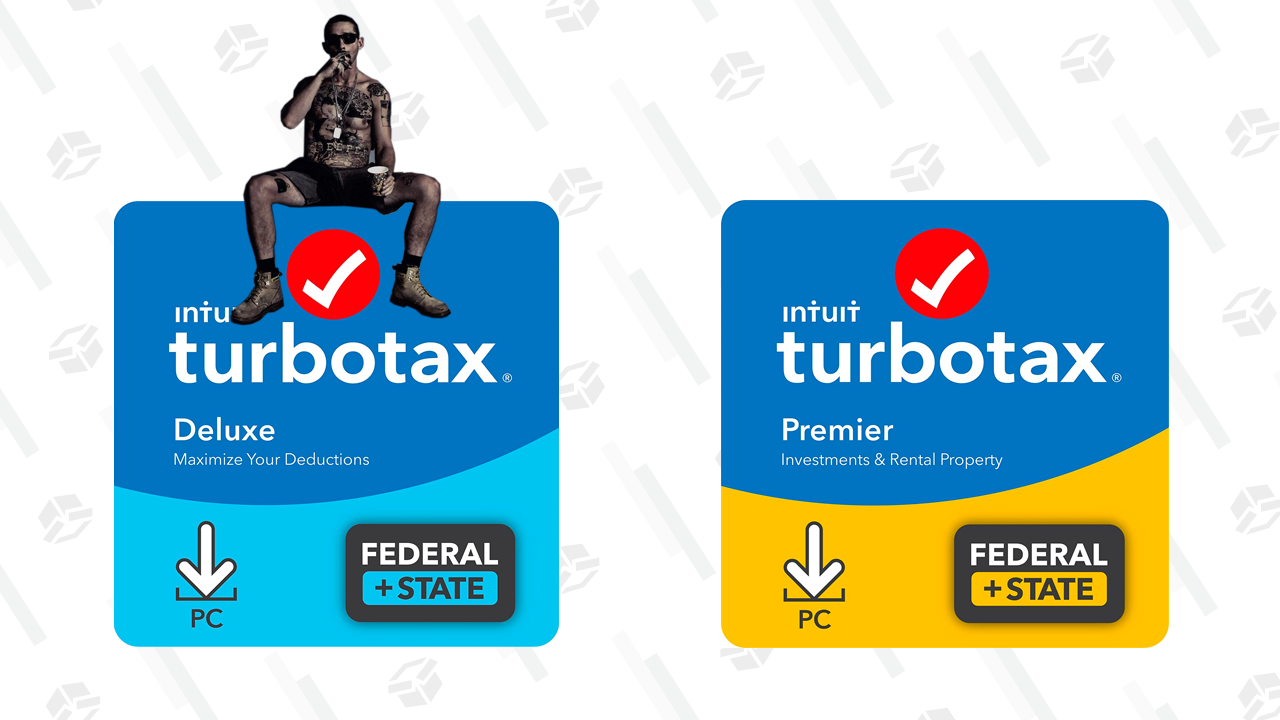 Can you feel that? Your heart rate quickening, the feeling that someone just dropped a weight down into your stomach, the slight widening of your eyes. That's anxiety, my friend! It's tax time! And if you aren't a single, childless adult that is renting, is conventionally-employed, and hasn't made any purchases larger than a big screen TV, you're essentially forced to use TurboTax or something similar. It's miserable, we all hate it, and because we're subject to a very change-averse political system (where that change could hurt profits), deals like this $35 off one on TurboTax Premier or $20 off TurboTax Deluxe are like finding a taurine-laced, bright green can of extreme energy drink while trapped in the desert: it's not exciting, but it might help you live for one more day. Actually, can someone fact check me on that? I feel like finding a Monster in the desert could actually kill you faster. Anyway, you get the joke.
The Intimacy Deck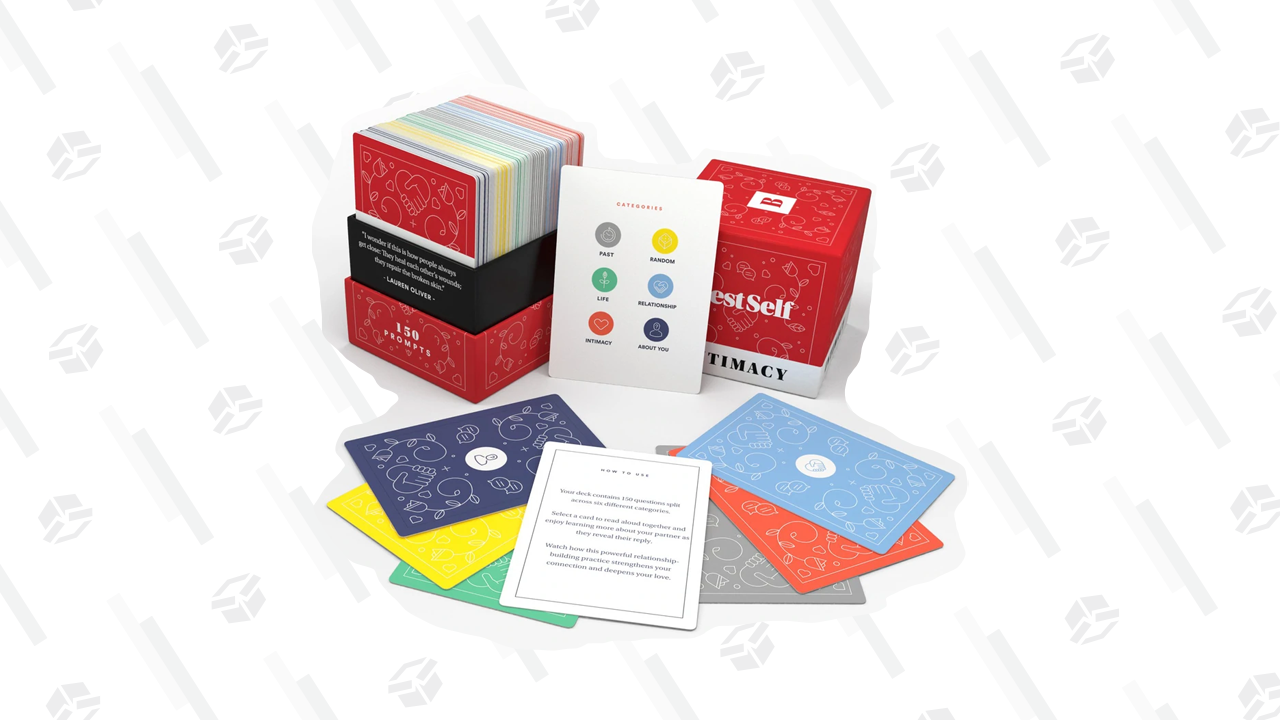 Do you ever run out of things to talk about with your partner? Maybe you've been dating for almost a decade, like my boyfriend and I, or perhaps you're just hitting the post-honeymoon phase in a newer relationship. No matter where you're at in your relationship, it can be hard to start conversations about deeper topics, especially when you struggle with vulnerability. With the Intimacy Deck by BestSelf Co., you get 150 prompts that'll help you and your honey get into those deep conversations that keep you up 'til 3 a.m. You know, the we're-in-love-so-time-doesn't-exist types of convos. Answer questions like "How do you describe me to other people?" and "Describe something that turns you on, which you haven't shared with me." And if this all sounds a bit hokey to you, ask your partner that second question sometime and see how you feel after that *winks*. Take 20% off this relationship game-changer today.
Battlefield 2042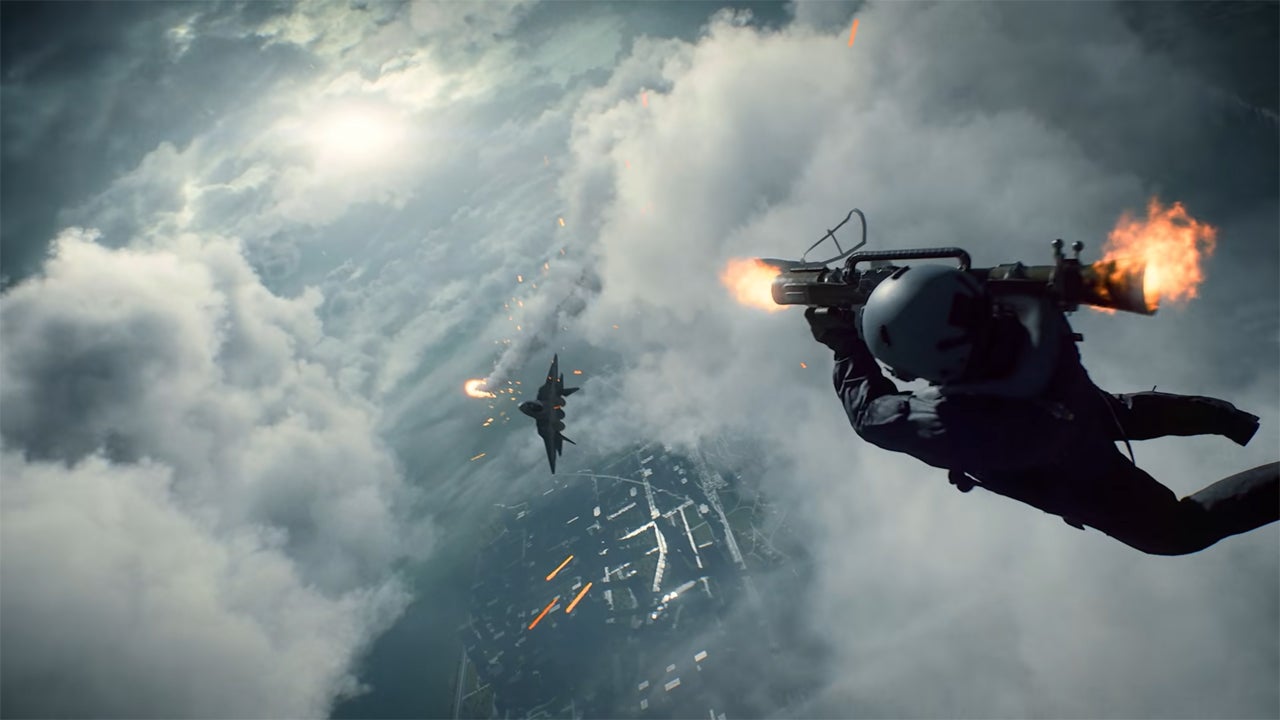 The cinematic trailer revealing the game fired off on all cylinders. Battlefield 2042 is massive, packed with vehicles, and breaking new ground for the series with cataclysmic weather effects. It's also pretty freaking cool to see DICE leaning into the awesome stunts players have been performing in the current game like transferring from a quad to a helicopter in midair as well as launching yourself out of a jet to fire off an RPG only to safely re-enter said jet before it falls out of the sky. If that doesn't have you sold, Battlefield 2042 allows for up to 128 players in a match. If you'd like to hop in on the action, you can get the game for $30 off its normal price.

Pixar 4K Blu-rays
You've made it through the holidays and come out the other side. But now the kids are in sugar withdrawals and you're not totally sure about what the school situation is gonna be moving forward. (Hey, no one is.) So, there's never been a better time to pick up Cars 3, Toy Story 4, and/or Finding Dory on Blu-Ray at Amazon, where these Pixar neo-classics are currently up to 78% off. Think of all the back-to-back peace and quiet you could be buying yourself for just $35 combined. Don't you feel better already?
Blueair Air Purifiers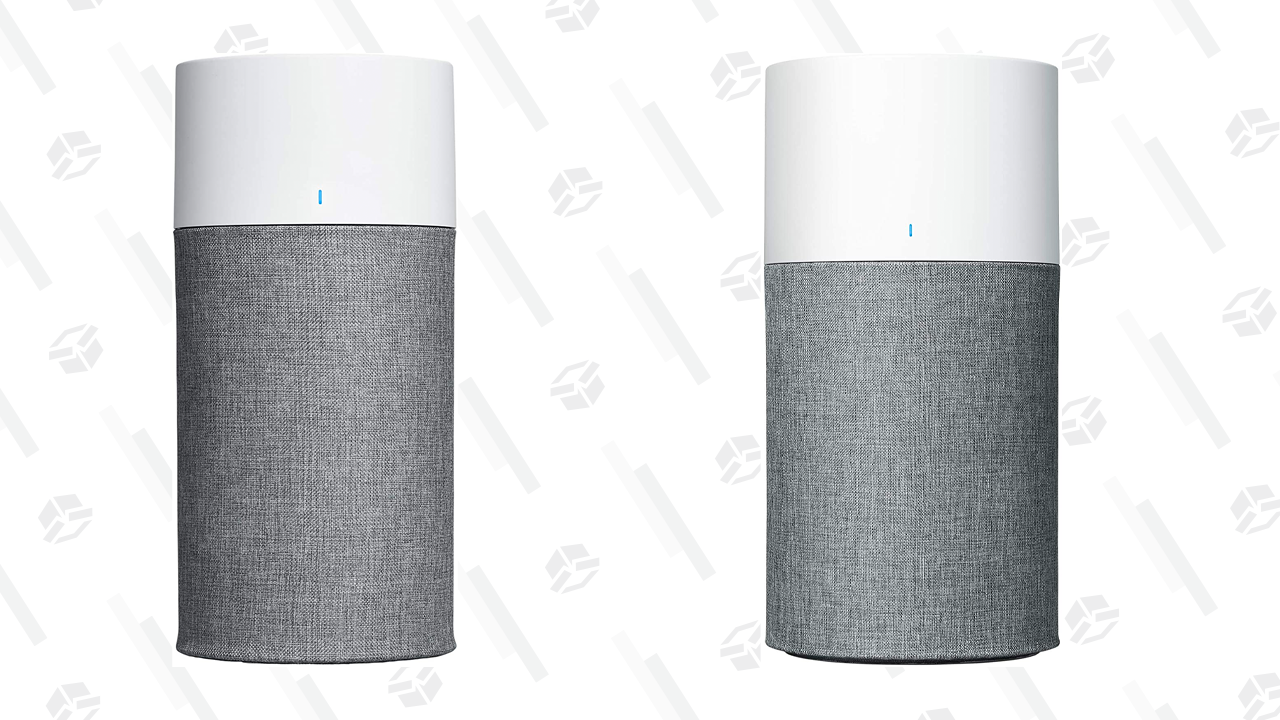 Plagued by spooky apparitions, spectres, phantasmic beings? Pick up a Blueair purifier* for up to 21% off—for either a small room or a medium room—and clear the air of those netherworldly ne'erdowells! While you're ridding the environment of non-corporeal entities, you'll also be scrubbing the air clean of allergens like pet dander, pollen, and dust, as well as viral particles and bacteria. The small room purifier promises to completely clear the air of a room up to 190 square feet within 12.5 minutes when operating on the highest setting, while the medium room one can do the same for a 388 square foot room. They both have an automatic mode that adjusts to suit the room they're in, and they consume less energy than an LED lightbulb. The device operates silently (18 to 48dB) while it removes 99.097% of airborne particles down to .1 micron in size! For reference, an N95 mask typically filters particles anywhere from .1 micron to .3 micron in size. I'm pretty sure that's about the size of ecto-particles, if I remember my ghost busting studies correctly.

*Not actually intended to purify ghostly energy or remove haunting spirits.
LEGO Star Wars Scout Trooper Helmet Set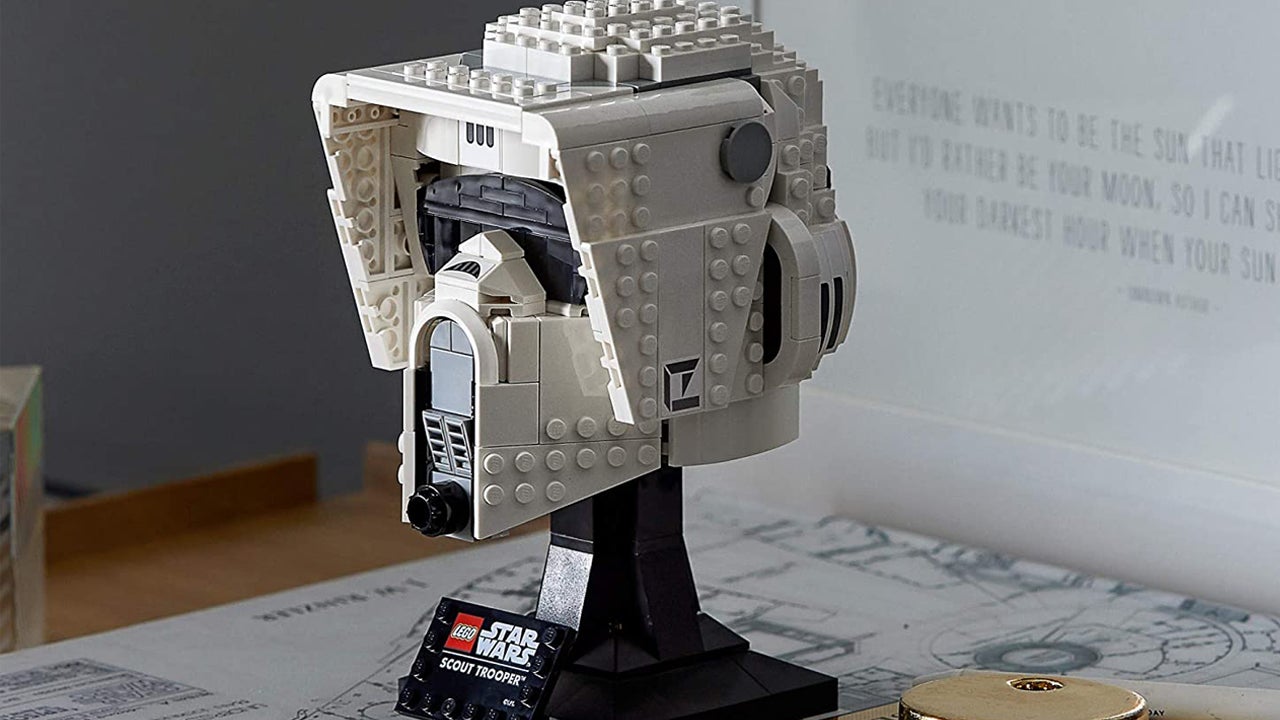 Do you like LEGOs? Do you like Star Wars? Then you may be interested in this LEGO Star Wars Trooper Helmet that's 20% off at Amazon. For just $40, you can build the LEGO Star Wars Trooper Helmet of your dreams. The set is legit kind of difficult, with 471 individual pieces for you to eat, step on, or have the cat bat under the couch, never to be seen again. Happy building! May the Force be with you.
Energizer Batteries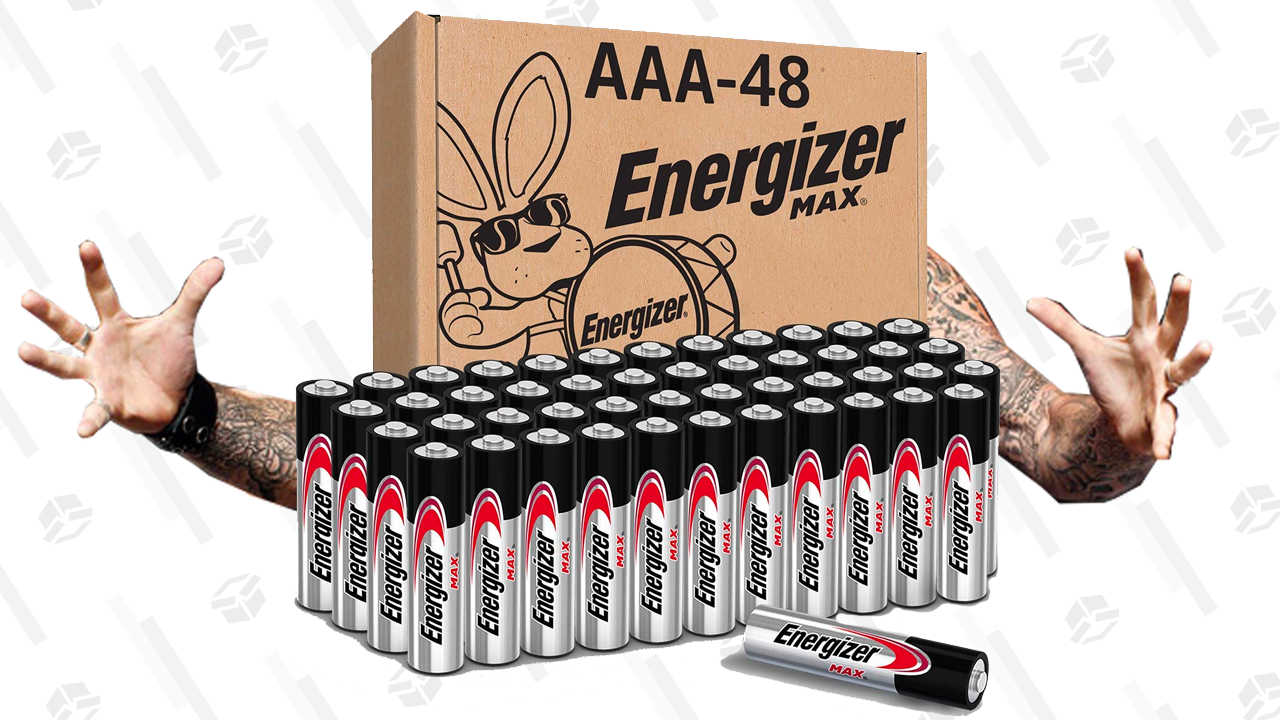 Come take advantage of this hypnotizing power, as this battery deal is not here to stay—at $23, this 48 count combo pack of AAA and AA Energizer batteries puts each cell at a puny 48 cents. Take advantage now and have batteries that will be with you for like 5 years (that is not a scientifically-arrived-at number; I really have no idea how often you people use these batteries). Cannot kill the battery! Oh, and if you need 9V batteries, those are also on sale, with a 20% clip coupon box that puts this 8-pack of them at about $2 per cell, or $15 total, if you choose Subscribe & Save, which is still a pretty decent deal—by the way, Amazon says 4 months is the most common interval for people subscribing to that 8-pack 9V battery deal. Besides guitarists, what the hell are you using up that many 9-volts on?
Star Wars Jedi: Fallen Order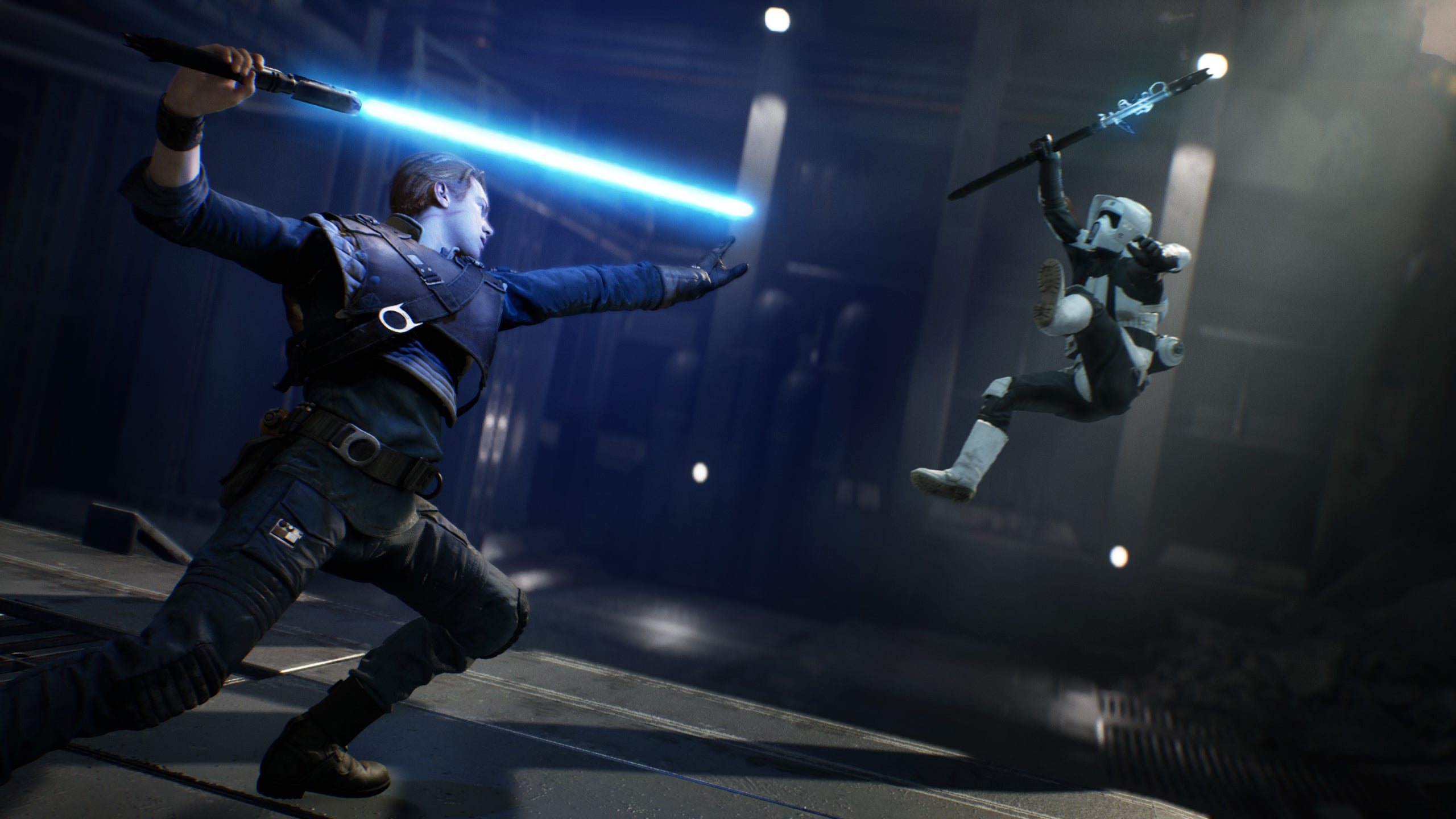 It's been a while since the last time we've all watched something Star Wars-related, hasn't it? Just kidding, The Book of Boba Fett literally just dropped. As the company keeps churning out space media for us to enjoy and multiple Disney+ projects active and on the horizon, it looks like that trend will only continue. Unfortunately, Disney+ prefers the one-episode-per-week slow drip. While you wait for the next chapter to release, you might want to check out Star Wars Jedi: Fallen Order, which is free for Amazon Prime members. The action game is full of all sorts of space stunts that'll fill that Star Wars-sized hole in your heart. Swing around a lightsaber and destroy a bunch of robots. Even if you're not a fan of the series, it's a fun adventure that mashes up ideas from franchises like Uncharted and Metroid to create some entertaining action and exploration.

Microsoft Surface Book 3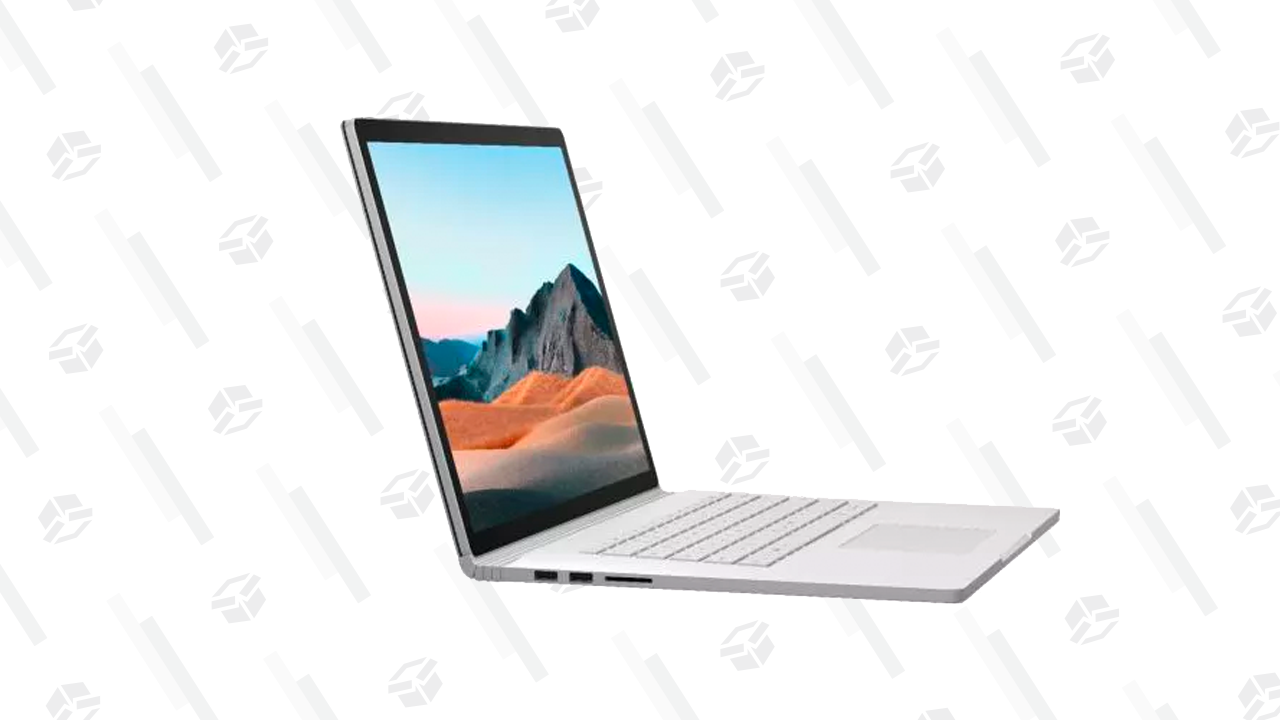 For all the shit Microsoft has given Apple over the years—lighthearted though it may be—the formula of slick, clean laptop design works, and Big PC knows it. You don't really need me to tell you that, but if you're boppin' around trying to get a good deal on the company's latest neato computer for creatives, the Surface Book 3, now is your chance, because it's 27% off. This laptop distinguishes itself from much of the Windows laptop world in a few ways—some ripped right out of the Jony Ives playbook, some interesting, new things. Take that bendy hinge. What's going on with that thing?! I'll tell you what's going on. It's bendy, and though some reviewers thought it was a bit wobbly, others said it did a much better job than other laptops with removable screens—oh, did I mention the screen is removable? Yes, I mean, it's a Microsoft Surface device, so you can use it as a pure tablet. Now, this 15" version of the 2-in-1 is not the base model—its specs have been bumped with 32GB RAM, a 10th-gen Intel Core i7 processor, a 1 TB SSD, and GeForce GTX 1660 Ti Max-Q 6GB graphics card. This is a solid deal on a laptop that you can't even get at Microsoft's online store right now (only the 512GB option is available in the 15" size, as of this writing). The machine is also available at Amazon for this discount.
Flourish Pancakes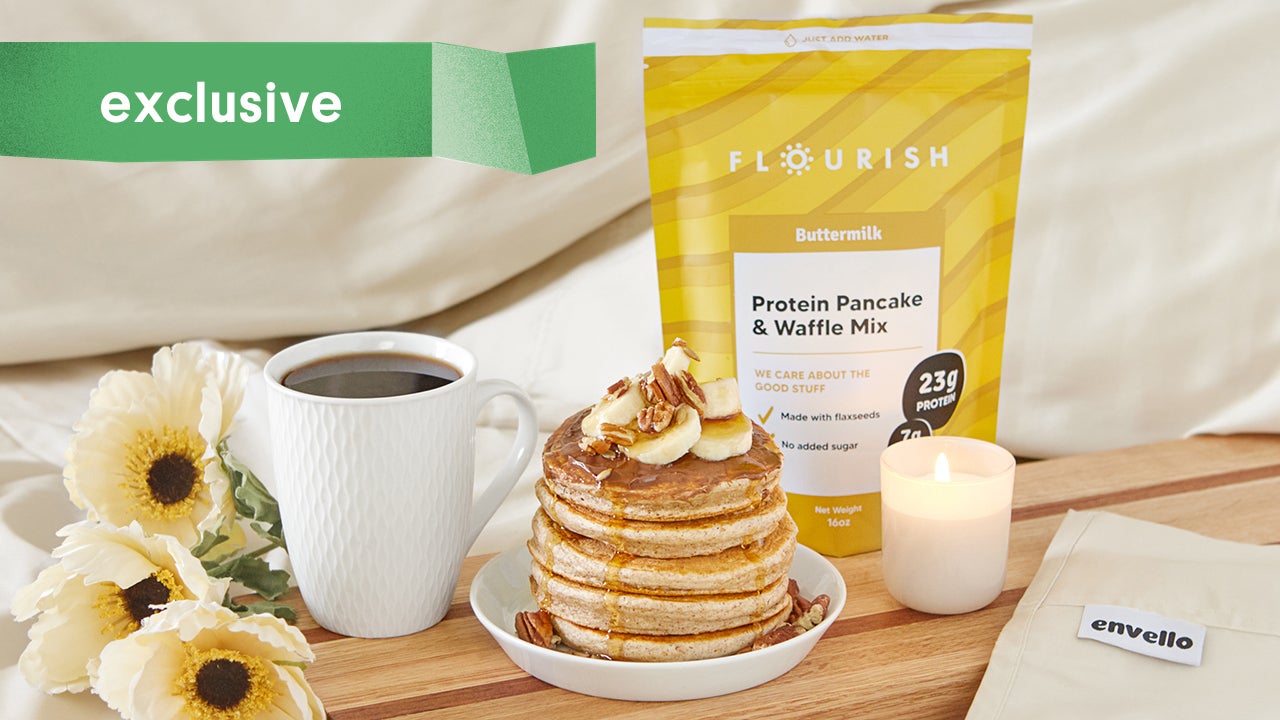 Oh, the joyous scent, texture, and flavor of a tower of fresh, fluffy pancakes. Topped with a pad of quickly-melting butter. Bottle of real maple syrup waiting to power your morning cardio warm-up before the protein and carbs kick in and give you the lift you need to haul weight around, tearing the fibers of your musculature, that it will only build itself back better, stronger than before. You should be so lucky. Scratch that; you are so lucky, friend, thanks to our exclusive deal on this Flourish Pancakes buttermilk protein pancake mix! Go on and toss in our super secret promo code INV15 at checkout and enjoy this pancake and waffle mix, each serving of which is loaded with 23 grams of protein and 7 grams of poop-shootin' fiber. Made with milled flaxseed, its got your omegas 3, net 37 grams of carbs, and zero added sugar—because you don't need your carbs cheaply jacked. So I don't know why you're still here with me. The sun is rising, friend, and all you've lifted is your phone. Wipe the sleep from your eyes, buy some pancakes mix, and get pumped.
Peachwood Sitewide Sale

If you find the seasonal woes setting in with the sun setting sooner and the weather getting colder, Peachwood has the perfect solution. Right now, engage in some self-care and combat the winter blues with a new vibe. The natural production of serotonin can turn any chilly day around. Warm up and put a smile on you or your partner's face with 50% off any item. Just use the code GO50 at check out and instantly the savings.

This rabbit is absolutely one of my faves, and you need it now. The Rotating G Rabbit has seven vibe functions at three speeds. But it really shines in that it has a unique heating element. Designed with an optimum curve ideal for G-spot teasing. This is absolutely a high-quality vibe that is unlike any other in your collection. Expect about two hours of playtime off of one charge and use a water-based lubricant with it. The soft silicone warms up quickly, so take a little extra time on your f Источник: Lifehacker